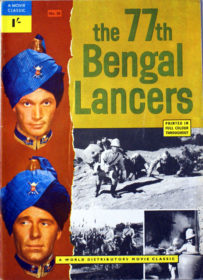 77TH BENGAL LANCERS TV SERIES – DVD
The show tells the story of two lieutenants, Michael Rhodes and William Storm, assigned to the 77th Bengal Lancers in India during the late 19th century. Colonel Standish is the commanding officer of the regiment.
10 SHOWS.
Only logged in customers who have purchased this product may leave a review.