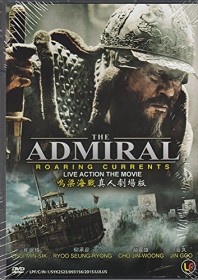 ADMIRAL – ROARING CURRENTS
This film revolves around the battle of Myeongnyang circa 1597 and tells teh true tale of one of histories  greatest battle.  Admiral Yi of Korea took 12 ships and defeated an invading Japanese fleet of 330!  Great film both in actin and story.
Only logged in customers who have purchased this product may leave a review.