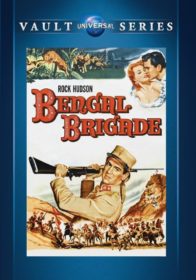 BENGAL BRIGADE (1954) – DVD
Rock Hudson stars in Bengal Brigade, a griping adventure about restoring honor and self-redemption. Set in 1857 British India, Captain Claybourne (Hudson) is harshly disciplined for disobeying orders. Deeming himself unworthy of service and the love of his fiancée (Arlene Dahl), he announces his resignation from service. During his isolation, he discovers that his fellow servicemen are under attack by an anti-colonialist and rushes to their aid. Will he finally be given the redemption that he has longed for so long?
Only logged in customers who have purchased this product may leave a review.