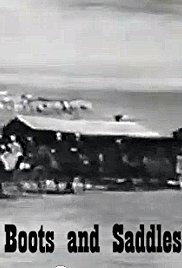 BOOTS AND SADDLES (1956 TV SHOW) – DVD
Captain Shanks Adams is in charge of the fictional Ft. Lowell in this syndicated series. Set in the dangerous Arizona territory, Adams combats all sorts of trials assisted by his scout Luke Cummings and Lt. Binning.
Only logged in customers who have purchased this product may leave a review.