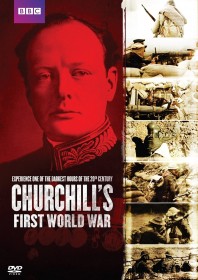 CHURCHILLS FIRST WAR – DVD
At the outbreak of war, Britain s First Lord of the Admiralty 39-year-old Winston Churchill dreams of winning fame and glory. But when the disastrous Battle of Gallipoli leads to his disgrace and eventual resignation, he dreams of redemption, instead. Join the future statesman in this dramatic documentary as Churchill tries to rehabilitate his reputation by taking up active service in the British Army, at the risk of getting killed. You ll be fascinated by the revealing story, told through Churchill s own words in intimate letters to Clementine, his young wife and trusted confidant. See how political intrigue, ambition, and remarkable military adventures combine with the love of a wise woman to forge Britain s future great champion of World War II.
Only logged in customers who have purchased this product may leave a review.