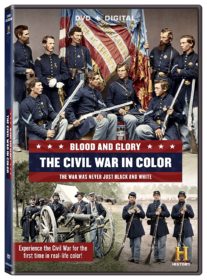 CIVIL WAR IN COLOR – DVD
BLOOD AND GLORY: THE CIVIL WAR IN COLOR commemorates one of the most defining moments in American history, one which tore the nation apart, pitting North against South, brother vs. brother. Over the course of four years, more than 750,000 military and civilian lives were sacrificed to make the United States a more perfect union. Using state-of-the-art technology to colorize 500 rare black-and- white photographs, and unprecedented access to government and private archives, the emotional stories of these brave men come vibrantly to life.
Only logged in customers who have purchased this product may leave a review.