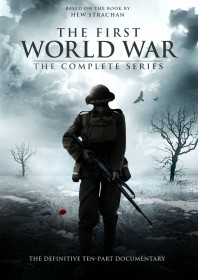 FIRST WORLD WAR (COMPLETE SERIES) – DVD
The popular view of the First World War is dominated by cliche. Young soldiers were led to ghastly deaths in muddy wastes on the Western Front by incompetent generals for reasons that were seemingly futile. And although cliches are not necessarily lies, they are, at best, a selective view of the truth. On the centenary of the start of this terrible conflict, this special edition ten-part series offers a stunning account of the war, presenting new insights into one of the defining events of modern history, and, for the first time ever, a truly global vision of the conflict.
Only logged in customers who have purchased this product may leave a review.