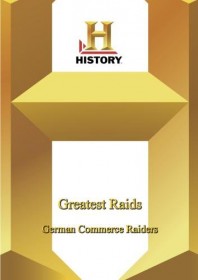 GERMAN COMMERCE RAIDERS – DVD
The lifeblood of every nation, trade becomes more vital than ever during war. Twice in the 20th century, the German Navy nearly defeated Great Britain by throttling her sea-lanes. In both World Wars, submarines proved the deadliest threat. But Germany also used a combination of disguised armed merchant vessels and surface warships of the Kriegsmarine to sink Allied commercial shipping. While U-boats battled under the seas, German surface commerce raiders wreaked havoc on the Allies in WWI and WWII.
Only logged in customers who have purchased this product may leave a review.