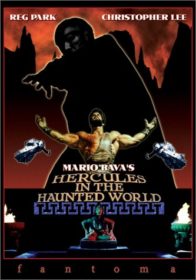 HERCULES IN THE HAUNTED WORLD – DVD
Hercules (Reg Park) must battle a monster made of stone, retrieve a golden apple from the tree of Hesperides, and brave the horrors of Hades to rescue his beloved from the clutches of the evil Lyco (Christopher Lee). Oracles, witches, and vampires abound in this delirious blend of sword and sandal adventure, horror, and psychedelia.
Only logged in customers who have purchased this product may leave a review.