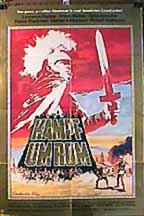 LAST ROMAN (1968) – DVD
Cethegus, leader of the Roman nobility, travels to Bizantium and its leader Justinian, in an attempt to raise an army to march on the Goths under Narses. Cethegus would like to set the two sides to war against each other, that his own forces might take control at the outcome.
Only logged in customers who have purchased this product may leave a review.