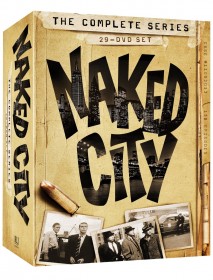 NAKED CITY TV SERIES
Now available for the first time ever, experience the complete series hailed as "Not just another cop show" by Time Magazine. One of the most innovative police shows in television history, NAKED CITY puts a human face on crime, going beyond a simplistic portrayal of good vs. evil to delve into the complex personal dramas of the people involved. This collection contains all 4 seasons (138 episodes) on 29 DVDs from the acclaimed Emmy® Award-winning classic TV series.
Only logged in customers who have purchased this product may leave a review.