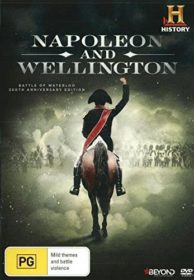 NAPOLEON AND WELLINGTON – DVD
Waterloo: It was the most famous battle in history. In one afternoon in 1815 the balance of the world power changed for a hundred years to come. The players were of epic stature. Leading the French was Napoleon Bonaparte, the greatest military commander since Alexander the Great. Leading the British was the Duke of Wellington, a commander some consider "the greatest man England ever produced .
Only logged in customers who have purchased this product may leave a review.