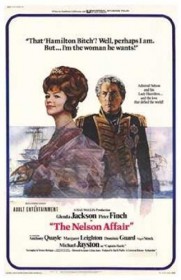 THE NELSON AFFAIR- (BBC) DVD
Young George Matcham visits his uncle Lord Nelson and the vulgar Lady Hamilton. With the clear eyes of youth, he measures Nelson's stature and notes his feet of clay. And yet, Nelson is a hero, a great man. How can this be resolved? Meanwhile, the combined French and Spanish fleet puts out to sea….
Only logged in customers who have purchased this product may leave a review.