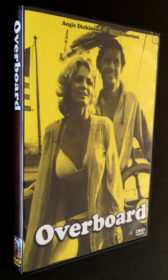 OVERBOARD (1978) – DVD
In this tragedy starring, a rich attorney (Cliff Robertson) and his wife (Angie Dickinson) embark upon a peaceful world cruise aboard a luxury yacht. Trouble ensues when she is accidentally swept overboard during a storm.
Only logged in customers who have purchased this product may leave a review.