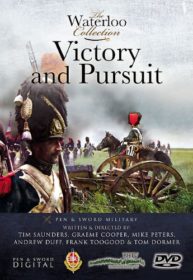 VICTORY AND PURSUIT – DVD
The climax of the battle is covered in the fourth and final disc in the series, with programmes on the final attack and defeat of the Imperial Guard and the Pursuit by the Prussians in the immediate aftermath of the battle to Genappe. The final programme in the collection covers the last battle of the Napoleonic era fought at Wavre, the day after Waterloo and the Allied pursuit to Paris. This disc also contains programmes that detail the clothing and equipment of a Highlander and a soldier of the 95th Rifles.
Only logged in customers who have purchased this product may leave a review.