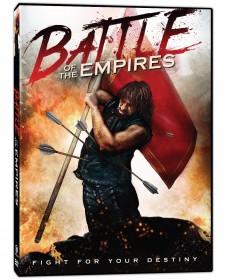 BATTLE OF THE EMPIRES – DVD
A young and ambitious sultan ascends to the top of the Ottoman throne desperately seeking more power for his nation. Braving his enemies, he attempts the unthinkable and courageously attempts to conquer Constantinople for his people. After marching his heroic group of warriors straight towards Constantinople, the resulting battle is one of the greatest and most brutal sieges anyone will ever witness.
Only logged in customers who have purchased this product may leave a review.